Please take three minutes to watch the video above, which explains how agricultural risk is generally viewed across five categories:
Production Risk – Can I Grow It?
Market (price) Risk – Can I Sell It?
Financial Risk – Involves factors that threaten your farm's financial viability.
Human Risk – Relates to the safety, satisfaction, and productivity of a farm's owners and employees.
Legal Risk – Events or actions having legal implications that impact your operation.
Effective management of these risks generally determines the long-term viability of a farm or ranch operation.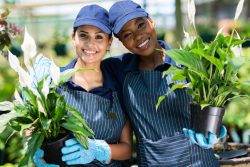 How well do you understand the Five Categories of Agricultural Risk? Find out!